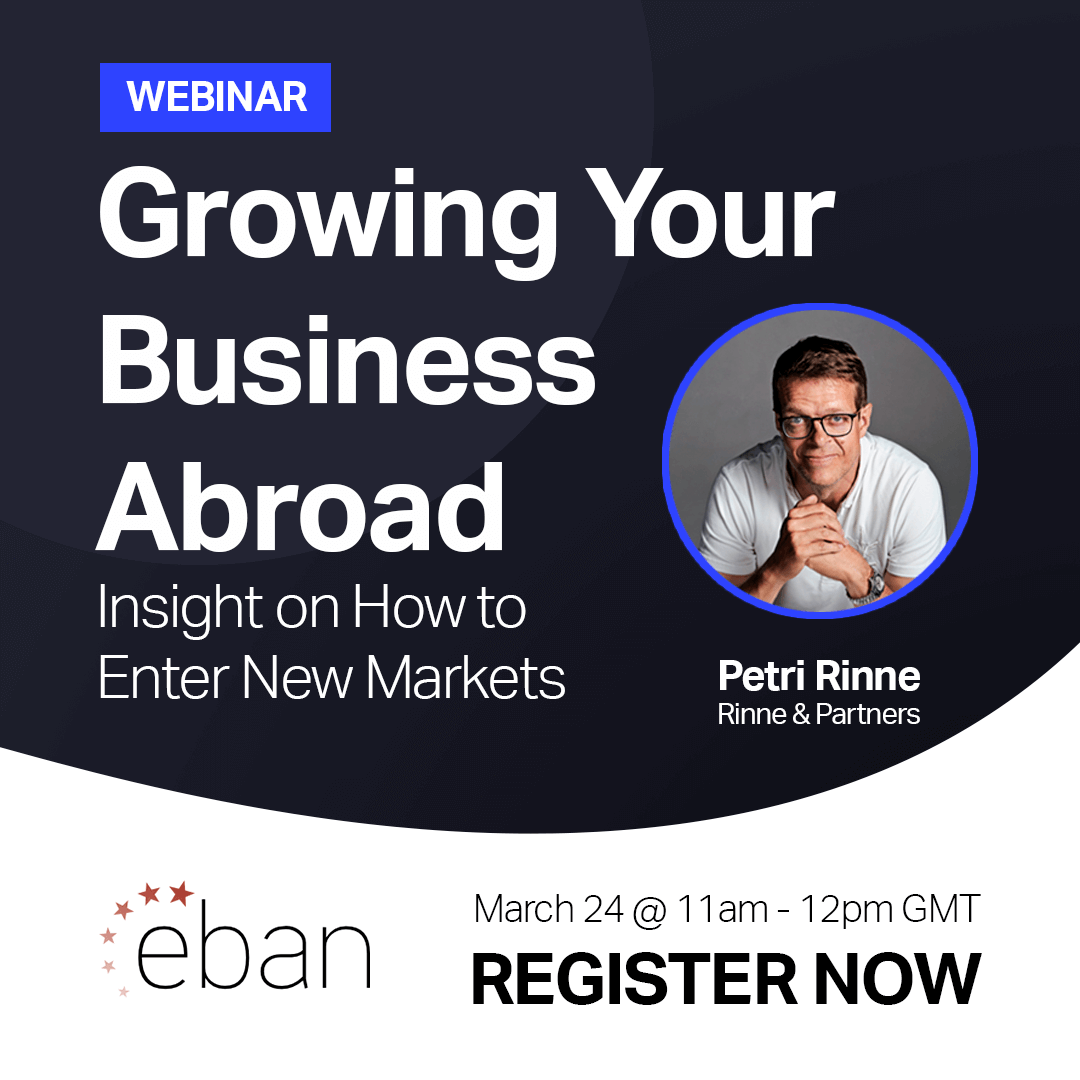 We would like to welcome you to join us next Wednesday, March 24. @ 11 am GMT time to our live webinar about growing your business abroad.
Petri Rinne, the leading expert on internationalization will take you through the many challenges that internationalization entails and how to navigate through them.
Update: Thank you everybody who joined our webinar, there were quite a few of you which exceeded our expectations by a mile.